Shipper | Market updates 10 minutes
What is 3PL? The Ultimate Guide to Third-Party Logistics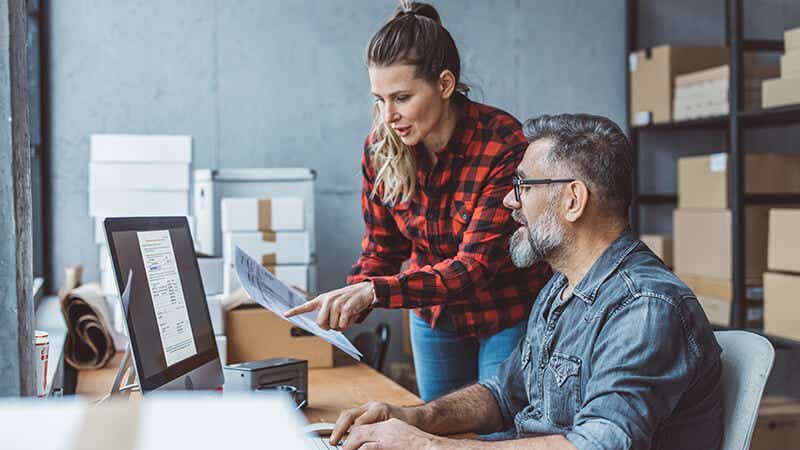 The concept of third-party logistics has been around for decades, with its origins in the transportation industry. In the early days, shipping companies would contract with independent carriers to transport goods on their behalf. Over time, the concept evolved to include other logistics functions such as warehousing, order fulfillment and distribution.
What is third-party logistics?
Third-party logistics companies, commonly known as 3PLs, deliver outsourced logistics and supply chain management functions as third-party providers. Businesses of all sizes and industries use 3PL services to improve supply chain efficiency and streamline operations.
What types of services do 3PL companies provide?
3PLs are experts in various areas of logistics:
First-party logistics
A 1PL (First-Party Logistics) provider is a company that handles its own logistics and supply chain management functions in-house without outsourcing to a third-party provider. Essentially, a 1PL is a business that manages its logistics operations using its own resources, such as trucks, warehouses and distribution centers.
Second-party logistics
A 2PL (Second-Party Logistics) is a company that provides logistics services to another company, usually as part of a contractual arrangement. Unlike a 3PL, a 2PL does not offer a full range of logistics services but focuses on specific functions, such as transportation or warehousing. 2PL providers include trucking companies, shipping agents and freight forwarders.
A 2PL typically works closely with the customer to design and implement logistics solutions that meet their specific needs. This may involve managing the transportation of goods between different locations, providing storage and warehousing services, or coordinating the delivery of goods to customers.
5 types of third-party logistics providers
There are several different types of 3PL providers, each offering unique services and capabilities. Some common types of 3PL providers include:
Transportation-based 3PLs:These providers specialize in managing transportation functions such as shipping, air freight, intermodal, LTL, and ground transportation.
Warehouse and distribution-based 3PLs: These companies offer their clients warehousing, order fulfillment, and distribution services. Often, these are critical factors in staging products or raw materials to fulfill customer orders or keep manufacturing lines moving.
Freight forwarding agents and customs brokers: These providers act as intermediaries between shippers and carriers in international movements. Companies in this area of business work with air freight providers, ocean carriers and customs officials to ensure cargo complies with the requirements of individual nations. It can smoothly move across international borders on its way to each shipment's destination.
Financial-based 3PL providers: These providers offer services such as freight bill auditing and payment, as well as insurance and other financial services related to logistics.
Information-based 3PLs: These providers offer software and other technology solutions to help companies manager their logistics operations more effectively.
Freight Tip:
When choosing a 3PL provider, it's essential to consider factors such as the provider's experience, industry expertise and geographic coverage. Companies should also consider the provider's track record in meeting service-level agreements and their ability to provide real-time visibility into logistics operations.
Advantages of partnering with 3PLs
Third-party logistics providers offer a comprehensive range of services beyond simple freight movements and transportation. Ultimately, a good 3PL acts as an extension of your business, working to deliver exceptional service as they help a company deliver its bottom line. Here are some of the most valuable ways a 3PL can help your business:
Custom Logistics Solutions: 3PLs are known for their ability to provide tailored solutions based on a company's unique logistics requirements. They can design logistics services to meet specific needs, such as providing specialized warehousing facilities or offering value-added services like kitting and assembly. This level of customization is not typically offered by freight forwarders and carriers, which generally provide standardized services.
Enhanced Technology: 3PLs often invest heavily in technology to improve supply chain visibility, tracking and reporting. They use advanced software systems and tools to manage inventory, track shipments and provide real-time data and analytics to their clients.
Supply Chain Integration: 3PLs can integrate their services with a company's existing supply chain systems, such as enterprise resource planning (ERP) software, warehouse management platforms or internal transportation management systems to provide seamless logistics management. This allows businesses to have a holistic view of their supply chain, gain actionable insights and make informed decisions based on real-time data.
Access to a global network: 3PL providers often have a worldwide network of partners and vendors, allowing businesses to tap into new markets and expand their reach. This can be especially beneficial for companies looking to expand their operations into new geographic regions.
Improved customer service: By outsourcing logistics functions to a third-party provider, businesses can improve their customer service by ensuring products are delivered on time and in good condition. 3PLs can tap into an extensive network of shipping partners to deliver capacity when needed, overcome unforeseen issues and ensure a company's supply chain keeps moving and orders are filled. This can help increase customer satisfaction and loyalty, ultimately driving growth and profitability.
While other types of logistics providers may offer some of the same services as 3PLs, the critical difference lies in the range and depth of services provided. Good 3PLs offer a comprehensive suite of logistics services, focusing on customization, technology, integration and global reach, enabling businesses to improve supply chain efficiency and reduce costs.
What are the benefits of outsourcing to a 3PL
Outsourcing logistics and supply chain functions to a 3PL can offer a range of benefits to businesses of all sizes and industries. Some of the key benefits of outsourcing to a 3PL include the following:
Cost savings: One of the primary reasons for outsourcing to a 3PL is the potential cost savings it can provide. Companies that manage their logistics in-house must invest in expensive infrastructure, equipment, software platforms and personnel to handle transportation, warehousing and distribution. By outsourcing these functions to a 3PL company, companies can reduce their overhead costs and distribute resources to other areas of their business.

Expertise and specialized knowledge:  Larger 3PLs have the experience and knowledge to manage complex supply chain operations, from coordinating shipments to optimizing warehouse layouts. They also stay up-to-date with the latest trends and technologies in the logistics industry, allowing them to provide their clients with innovative solutions and improved efficiencies.

Scalability and flexibility: 3PL providers offer scalability and flexibility, which is especially important for businesses with fluctuating demand or seasonal peaks. Instead of investing in more resources to manage spikes in demand, businesses can rely on their 3PL provider to handle the extra workload. This allows companies to stay agile and responsive to changing market conditions without the burden of maintaining excess capacity.

Coordinating international freight movements:  Many 3PLs, especially those that are part of a larger transportation provider, often provide global logistics services to their clients. They have the knowledge and expertise to navigate complex regulations, customs procedures, and trade restrictions in different countries. Ocean carriers and freight forwarders may also offer international shipping services, such as cross border shipping, but they may have a different level of global reach and expertise than 3PLs.

Real-time visibility and reporting: Many 3PLs offer real-time tracking and reporting tools that can help companies stay informed and in control of their logistics operations. This can help to improve efficiency and reduce the risk of errors or delays in the supply chain.
Overall, outsourcing logistics functions to a 3PL can provide solid opportunities to serve customers better and optimize a company's supply chain. By leveraging the expertise and capabilities of a 3PL, businesses can improve efficiency, reduce costs and stay competitive in today's rapidly changing market.
Six potential disadvantages of partnering with a 3PL company
While outsourcing logistics functions to a third-party logistics (3PL) provider can offer many benefits, there are also some potential "watchouts" to consider:
Inordinately high cost:  While outsourcing logistics functions to a 3PL often results in cost savings, in some cases it can also be more expensive than managing logistics in-house. This is especially true for businesses with high-volume shipments, as 3PLs may charge fees for each load or transaction. Additionally, 3PLs may charge extra fees for value-added services, such as packaging, labeling or inventory management.

Loss of control over your supply chain:  Outsourcing logistics functions to a 3PL means relinquishing some control over the supply chain. This can be a disadvantage for businesses that need complete visibility and control over their logistics operations. Many companies that lack strong process adherence and generate a lot of last-minute issues may need in-house control to ensure shipments move, and quick decisions can be made on the spot.

Communication and coordination problems:  Communication and coordination can be challenging when working with any outsourced provider. Businesses must ensure that their 3PL is aware of their unique logistics requirements and has the necessary resources to meet those requirements. Miscommunication or lack of coordination can result in delays, errors, lost shipments and ultimately, lost business.

Dependence on a third-party provider:  Businesses that outsource logistics functions to a 3PL become dependent on that provider to maintain supply chain operations. This can create an unintended risk of supply chain disruption if the 3PL provider experiences issues or goes out of business. Companies must have contingency plans in place to mitigate these risks.

Limited flexibility:  While 3PLs offer scalability and flexibility, there may be limitations to the level of customization or flexibility they can provide. Some 3PLs may have standard processes and procedures that cannot be tailored to the specific needs of a business.

Freight reliability and performance concerns:  When outsourcing logistics functions to a 3PL, businesses must rely on that provider to maintain quality control standards, use safe carriers and enforce high performance standards. If the 3PL company does not meet these basic requirements, it can result in damaged products, lost shipments and dissatisfied customers.
Companies must carefully assess their logistics needs and weigh the pros and cons of outsourcing before deciding to outsource some or all of their logistics needs. Choosing a reliable and experienced 3PL provider that can meet a company's unique logistics requirements is also essential.
How to optimize 3PL performance for your organization
To get the best from a 3PL, companies need to establish a strong working relationship and collaborate closely with their providers. Here are some tips on how to do this:
Clearly define goals and expectations:  Before partnering with a 3PL company, logistics goals and expectations must be matched with business objectives and shared with the 3PL. This includes identifying key performance indicators (KPIs) and metrics that will be used to measure success.
Select the right provider:  Companies should take the time to carefully assess potential third-party logistics providers and choose a good fit for their business. The provider's experience, expertise, technical capabilities and customer ratings should all be considered before entering into a new relationship with a 3PL.
Communicate regularly:  Continuous check-ins and visibility are critical factors in building a solid working relationship with a 3PL. Companies should establish regular updates and reporting mechanisms to ensure they stay informed about the status of their logistics operations.
Share information:  Companies should be transparent with their 3PL, sharing relevant information about their business, such as sales forecasts, inventory levels and customer demand. This can help the provider to better predict and respond to changes in the business.
Provide feedback:  The business must give regular feedback to their 3PL. Regular feedback helps the 3PL continuously improve and optimize its logistics operations. Strong relationships depend on each side knowing where it stands, whether positive or negative.
Collaborate on continuous improvement:  Companies and their logistics providers should work together to find areas for improvement and implement strategies to optimize and streamline logistics operations. This includes operational inefficiencies, new technologies, safety best practices, lane optimization, modal mix, process improvement and more.
Building a solid working relationship with your 3PL is the most effective way to get the best possible results from your logistics operations.
What to expect from 3PLs in the future
Third-party logistics is a rapidly evolving industry, and there are several trends and advancements that shippers can expect to see in the future. Here are some of the top developments to watch out for:
Increased use of advanced technologies:  The logistics industry is increasingly adopting advanced technologies such as artificial intelligence (AI), machine learning (ML), the Internet of Things (IoT) and blockchain. These technologies can help 3PLs improve supply chain visibility, optimize transportation routes and enhance customer experiences.
More sustainable and eco-friendly practices:  As the world becomes more environmentally conscious, 3PLs are starting to implement sustainable and eco-friendly practices in their operations. This includes using electric or hybrid vehicles, reducing packaging waste and adopting more efficient transportation routes.
Growing demand for e-commerce logistics:  With the rise of e-commerce, there is an increasing demand for logistics services that can handle last-mile delivery and reverse logistics. Shippers can expect to see more 3PLs offering final mile, white glove and other specialized e-commerce logistics services to meet this demand.
Greater focus on cybersecurity:  As the logistics industry becomes more reliant on digital technologies, telematics, and cloud-based networks that feed into internal systems, there is a greater risk of cyber attacks. Shippers can expect to see 3PLs placing more emphasis on cybersecurity measures to protect their operations and customer data.
Increased emphasis on the customer experience:  Customer expectations continue to evolve and as a result, 3PLs have put a greater focus on delivering a positive customer experience. This includes providing real-time visibility into shipments, offering personalized services and implementing more efficient communication channels.
Shippers can expect to see 3PL companies providers continuing to innovate and adapt to changing industry trends in the future. By leveraging advanced technologies, implementing sustainable practices and focusing on customer experience, 3PL providers can stay ahead of the curve and continue delivering high value to their customers.
Why you should consider partnering with a third-party logistics company
Third-party logistics providers (3PLs) are a critical aspect of modern supply chain management. As businesses increasingly focus on core competencies, outsourcing logistics to 3PLs can help to reduce costs, improve efficiency and enhance customer experiences.
Over the years, the 3PL industry has evolved significantly, with providers adopting advanced technologies, embracing sustainable practices, and focusing on delivering value to their customers. 3PLs continue to make advancements in the industry, improving safety, service, technology, cybersecurity and sustainability practices.
Shippers who partner with 3PLs that are innovative, adaptable and customer-focused will be well-positioned to succeed in an increasingly competitive global marketplace.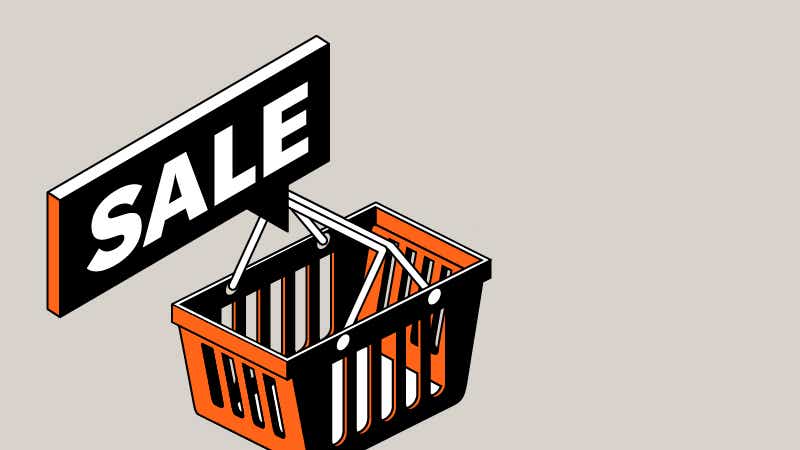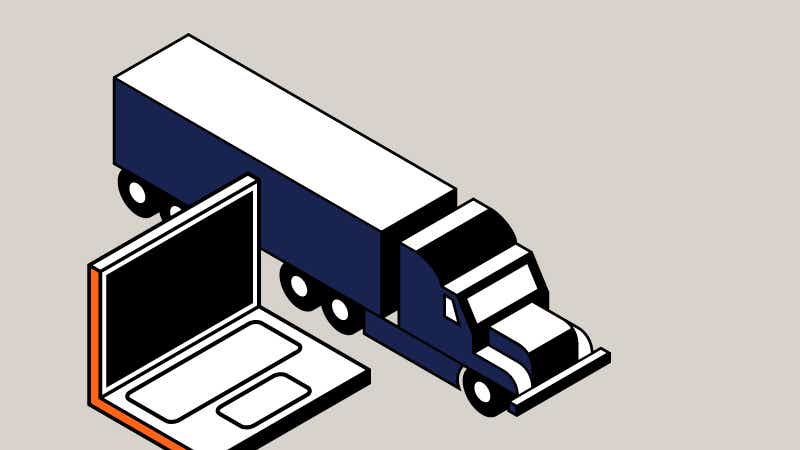 Drive your business forward
Sign up to receive our industry leading newsletter with case studies and insights you can put to use for your business.
{ "@context": "https://schema.org", "@type": "FAQPage", "mainEntity": [{ "@type": "Question", "name": "What is third-party logistics?", "acceptedAnswer": { "@type": "Answer", "text": "Third-party logistics companies, commonly known as 3PLs, deliver outsourced logistics and supply chain management functions as third-party providers. Businesses of all sizes and industries use 3PL services to improve supply chain efficiency and streamline operations. 3PLs are experts in various areas of logistics, such as transportation, warehousing, inventory management and distribution." } },{ "@type": "Question", "name": "How does a 3PL differ from other logistics providers?", "acceptedAnswer": { "@type": "Answer", "text": "While third-party logistics providers comprise one of the largest categories in transportation services, there are different ways to access logistics, transportation planning and supply-chain services." } }] }