Shipper | Market updates 1 min. read
Trucking company tries to recruit drivers through a trucking video game
Schneider began promoting in-game ads across six in-game billboards in American Truck Simulator. The game, released in 2016 by SCS Software, allows players to drive authentic semi-trucks across the U.S.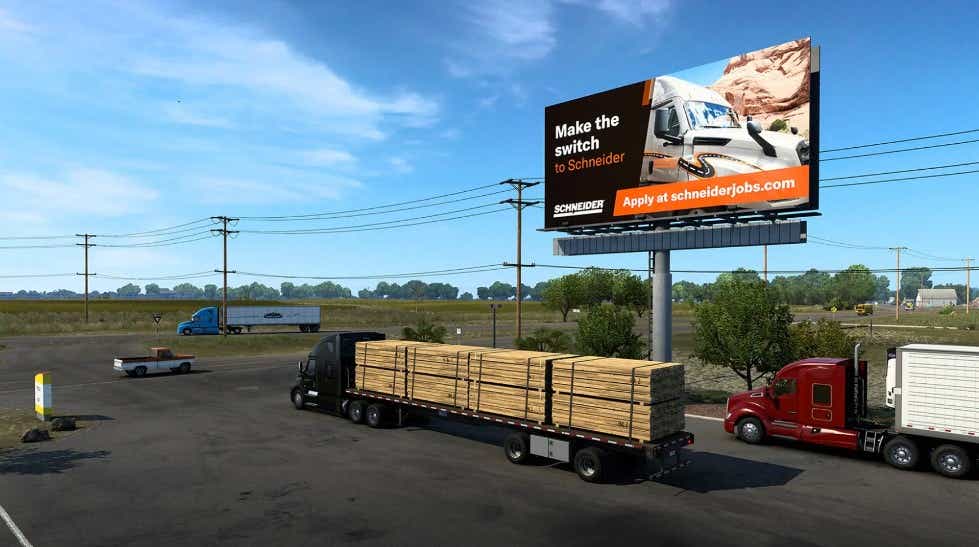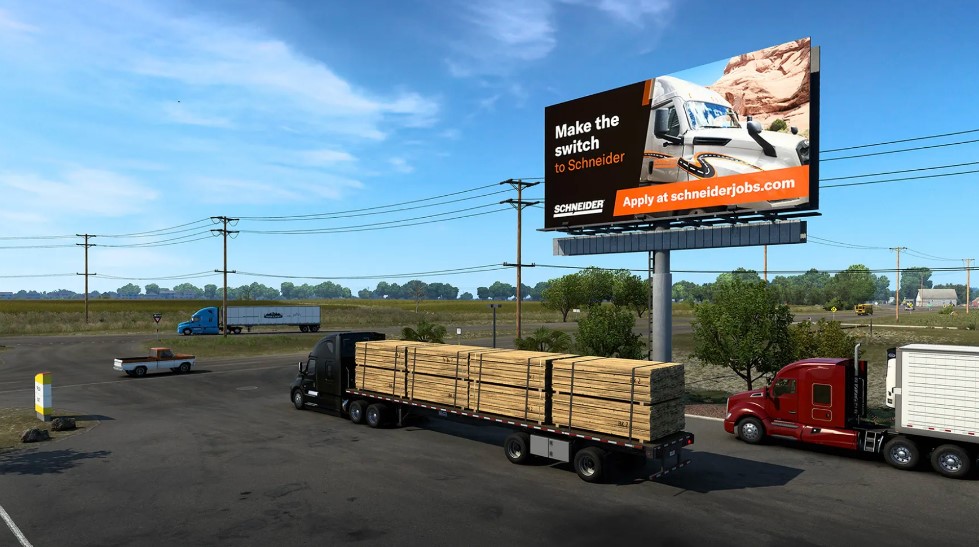 "We think that people who like the game, might like the real thing and want to drive with us," said Kara Leiterman, a media relations manager for Schneider.
Schneider got the idea to start in-game advertising after learning that some of the drivers in their commercial driver training program showed skills above their experience level, which they credited to the video game.
Leiterman says it is too early to say if the ads are working but that the company is "optimistic."
About the Market Update
Schneider publishes this regular transportation market update to keep you informed of freight market conditions, supply and demand influencers, and disruptions that may impact your supply chain.
This Market Review Update is intended to provide you with high-level macroeconomic and general industry data that may be relevant to your business. This update should not be used for any other purpose. This update does not state or imply anything about Schneider's performance, results, operations, strategy, projections or plans. The purpose of this update is to relay statistical and relevant facts from various industry professionals. This update does not predict or forecast any economic or industry outcome or results. This update has been prepared on the basis of information made available by third parties; Schneider has not attempted to independently verify any such third-party information.
This report focuses overviews the Transportation Market. View the Market Update focusing on Mexico transportation here.
For the latest information on hurricane season and the impacts on supply chains, please see our weather-advisory page.
Drive your business forward
Sign up to receive our industry leading newsletter with case studies and insights you can put to use for your business.