Shipper | Case study 3 minutes
Produce grower optimizes network and delivery consistency
An organic produce grower optimized its transportation model with a network analysis and Schneider's refrigerated dedicated service.
Produce grower's transportation mix delivering mixed results
Growth is a good thing — and something a nationwide indoor farming company depends on in more ways than one. Focused on raising organic herbs and leafy greens, the grower also must efficiently get them delivered to an expanding network of retailers.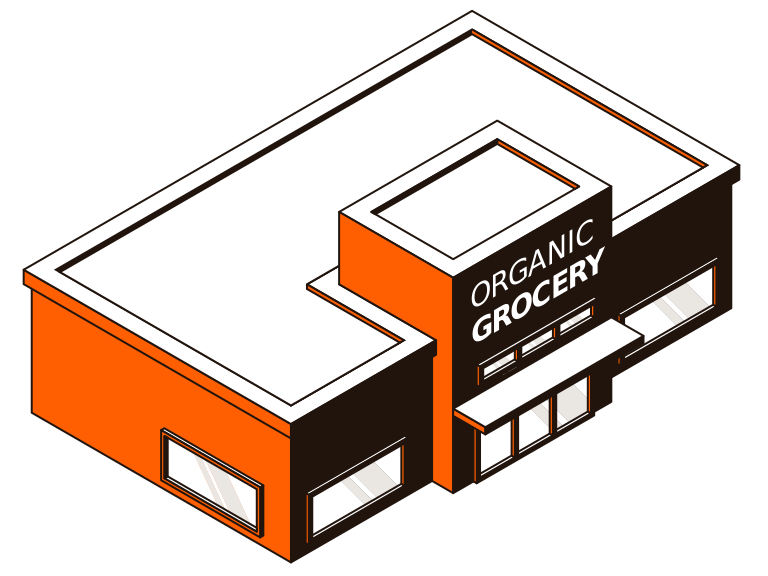 Ensuring that top-quality produce is available for consumers requires ample capacity within refrigerated transport services. The produce grower was utilizing a mix of transportation providers to service a key facility, but this strategy wasn't sufficiently supporting the existing network, routinely resulting in inconsistent capacity and service levels. The inadequate and unreliable transportation model was stunting business growth — and the bottom line.
Looking to fix a fractured transportation model
To get its organic greens to retailer distribution centers, the grower relied on a combination of its own private fleet and a variety of third-party transportation providers. In total, 50% of the freight was brokered, which contributed largely to the fractured transportation model. This approach resulted in a lot of empty miles and time spent finding transportation providers without a positive impact to the business. Looking for an opportunity to consolidate freight carriers and drive consistent KPIs, the grower sought Schneider's expertise regarding possible ways to enhance its approach to transportation.
Identifying improvements with a transportation network analysis
Because Schneider's broad portfolio includes engineering capabilities, it conducted a full transportation network analysis to identify needed improvements and propose cost-effective capacity solutions. As part of that, Schneider:
Assessed the truck fill and made recommendations to get better trailer utilization, as well as optimized delivery schedules for peak produce
Demonstrated to the grower that it could service its nationwide footprint. Schneider mapped its footprint against the grower's, showing how the overlap proves it can service both the grower's existing network and future needs as it continues to grow.
Showed the ability to invest in the necessary trailers and equipment to ensure that the shipper's multi-temp needs could be met.
Provided customer success stories that showcased its ability to implement and execute dedicated operations, as well as existing relationships it has with major retailers that help make deliveries much more seamless.
Ready to rid themselves of relying heavily on brokerage to move loads, the grower enlisted Schneider to run a dedicated solution where Schneider drivers and tractors move the grower's existing temp-controlled trailers.
Improving shipping operations through dedicated consistency
Schneider began its operations with a base number of dedicated drivers and quickly increased to meet demand. The parties hold weekly on-site meetings to further help the grower and transportation provider stay in sync on capacity needs, as well as collaborate with the grower's private fleet on safety-related trainings and best practices, providing consistent and improved safety across all drivers.
Within a few weeks of implementation, the grower saw improvements across its operations, including:
Driver unloads at customer locations that helped minimize dwell time and increase productivity.
90% reduction in reliance on brokerage capacity.
500-600 basis point improvement with backhaul.
Reduced time and money spent on private fleet needs, and redeployed resources back into its core business.
Change may be hard, but "out with the old and in with the new" is a phrase that has grown on the producer. Schneider saw the opportunity to improve the grower's transportation model, eliminating the reliance on brokerage to find carriers and gaining much-needed delivery consistency. The grower can now turn its attention to the demands of its core business instead of focusing on its growing transportation demands.
Get the benefits from dedicated reefer shipping
Learn how Schneider's Refrigerated Transport Services can help you achieve reliability and consistency.
Drive your business forward
Sign up to receive our industry leading newsletter with case studies and insights you can put to use for your business.